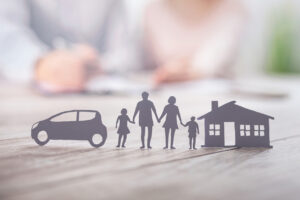 Have you ever wondered why banks keep making supernormal profits while you barely make anything material from savings in the same banks? Banks have a little-known strategy for investing their savings that ensure survival even during any economic turmoil. As banks conduct vigorous marketing and sales strategy to ensure that you acquire a checking account and a saving account, they ensure that their assets are invested with the following environment:
• Earns higher than safe investments such as cash equivalents
• Keeps stable liquidity and stability
• Have very high tax benefits
• Guides in preparation for future costs
• Continuous acquiring and retention of top talents
The move to alternative Investment
The financial crisis of 2008 that depicted the vulnerabilities in the banking systems pushed a more shift movement into this safe asset. Statistically, banks have increased their Investment from $65 million to over $180 million in this "banker's bunker." They will continue advising you to invest in their financial products because they want their secret to remain unknown.
All big banks in the US have been using this strategy to earn enormous success. Every family can also apply this successful approach in their businesses.
What is Bank Owned Life Insurance?
It is clear and direct that many people save their money in the banks, but it is also clear that banks store their money outside the banking system. Through permanent life insurance, banks have invested in a special kind of whole insurance known as BOLI (Bank owned life insurance).
Why is BOLI the Banks Secret?
Through an interview with Barry James Dyke- one of the best-selling authors, He said that banks are the most influential and powerful industry in the United States and cash value life insurance is a golden asset treated with a great affection.
Since the 1980s, according to BankDirector.com, Banks have been investing in life insurance, which has gained them millions, which has been growing with double-digit gains in volume of cash surrender value (CSV).
According to Barry James Dyke research, AS indicated by FDIC, by 2008, banks are the largest purchasers of cash value life insurance in the United States. This was accelerated by the Financial Crisis, making banks gain stability and experience growth in unpredictable times. BOLI was able to beat all other financial investments at the time of crisis, such as stocks and safe assets that banks sell to their clients.
How Banks Make Money With BOLI
Banks have been amassing wealth through buying life insurance for their executives and key employees. They then use the insurance to clear some expenses such as:
• Employee healthcare
• 401(k) programs
• Vacation days
Banks also use insurance to meet their capital investments. The majority of Banks in the US have life insurance as their general asset, including three-fourths of banks with assets of $500 million or more.